Welcome to ACP Composites!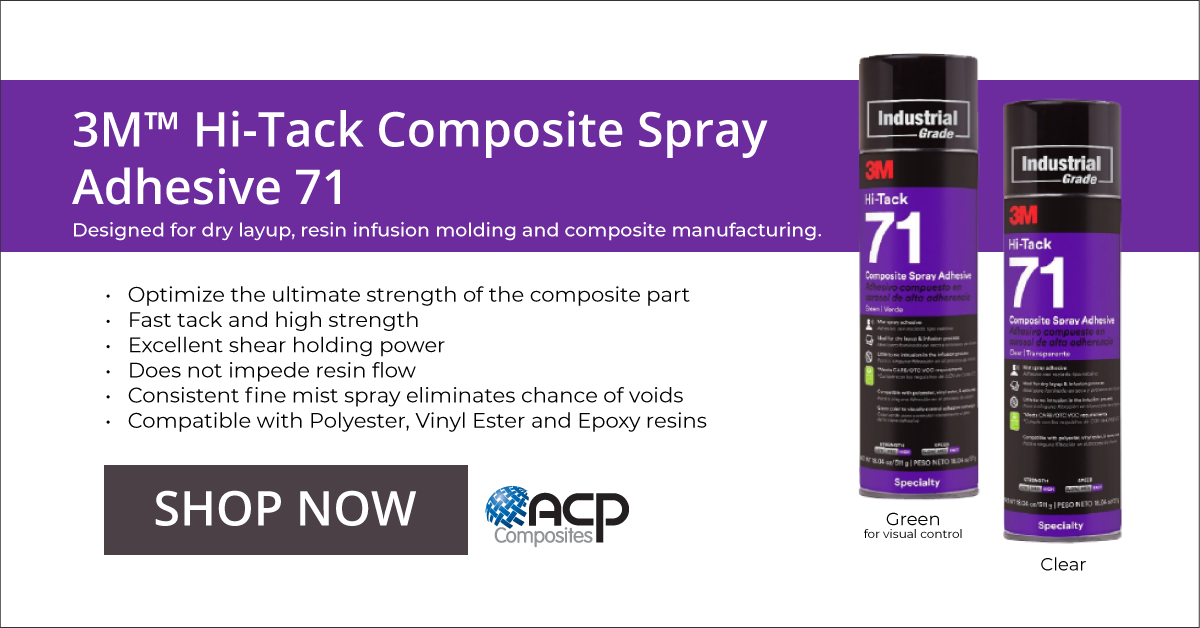 ACP Composites sells a wide range of stock products, including ready-to-use plate, tube, and sheet composite materials. We also offer composite reinforcement fabrics, epoxy resins, vacuum bagging systems and composite fabrication supplies.
As a manufacturer, ACP Composites can deliver high quality composites from prototype to production by offering a complete range of services from design, to prototyping, to production of composites. Primary focus is on developing and manufacturing products for the medical, aerospace, military and defense industries. ACP Composites qualifies for small-business set-aside programs.
Featured Products